Our day-to-day work has become simpler as processes are faster and automated. We have been using Dealio for over 6 months and it is our most critical tool in monitoring and analysing every transaction that goes through our trading platforms. Its capabilities are only limited to your imagination. If you can visualise it, they can build it for you.
Dealio is a must-have, powerful risk management tool. From the All-in-One informative dashboard to the more complex Dealio analytics reports and alerts, we get quick access to information that would otherwise require several hours of manual work to obtain. A comprehensive and stable solution for risk monitoring. On top of a powerful solution, Dealio is backed by a highly professional team, eager to assist on every issue.

In a fast paced and demanding environment a company needs to be able to analyse data fast in order to make decisions to further improve its operations. Dealio has enabled us to gather complex data in a very structured way and dig into every single detail. At the same time we are able to monitor everything in real time and react immediately when the need arises. We are also amazed by the support that we receive from the team and how fast our requirements go live on our dashboards.

"We have been using the Dealio system for risk management purposes from June 2019. As a liquidity provider, it is our main priority to manage our risks properly as well as optimizing of our profitability. Dealio is an intuitive risk management tool, easy to use but with advanced capabilities. Our Risk Management analysis has moved up to a different level."
"Since the inception of this company we have tested and collaborated with a lot of solutions providers. That stopped in May 2019, when we started using Dealio, an advanced and complete risk management solution. Its ability to capture live and historic data can assist in the decision making. Not only the department has become more efficient and productive but the time needed to read, understand the data and proceed with actions has decreased significantly. It is worth noting that the support we receive from the team is exceptional, professional and in a timely manner."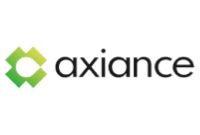 "Dealio has been very accommodating in helping us customise its Dealio system, adapting some of the reporting features to our exact requirements.The Dealio system is simple to use and provides valuable insight for our risk management team. We are able to instantly gather detailed trading information on our exposures, as well as particular client details plus much, much more. Mobile and tablet applications give us the knowledge we need, at any moment."
One of the best tools out there for day-to-day monitoring of exposure and trading activity. In addition, Dealio offers a flexible data analytics platform that makes querying data and creating reports ridiculously easy!
Since the beginning, we were looking for services that would allow us to automate and manage the firm(s) main functions from anywhere in the world. One particularly complicated function was risk management. That's where Dealio came in. With the implementation of Dealio, we were able to easily visualize and manage the data such as trading activity, users etc. as well as catch and prevent the losses. In addition, Dealio allowed us to give each of our firm(s) group the necessary tools to be creative and deliver the reporting quicker whilst maintaining a small team.

We have been using Dealio, both beta and alpha versions, for the past few years. Two words that come to mind when describing Dealio are stability and speed. Dealio gives the user the satisfying feeling of how powerful the "invisible engine" behind the user interface truly is, and how much work has been put into developing the software. Its resilient features have been incredible add value for our company, on top of the fact that we can have everything on the go through a smartphone that fits the exact standards of software in the Tech Era we live in.

Forget the manual calculations and the complicated excel workbooks! With Dealio we have complete reporting on the go regardless of time or location as well as alerting tailored to our own needs! Unlike many software/technology firms Dealio truly delivers what it says on the box… and even more.
Data is everything. With the Dealio platform any insight you wish to create is possible and most importantly it's in real time. Whether it is related to exposure, PnL, client performance, live notifications it has you covered. Totally customizable, truly real time and scalable for Brokerages with large databases. Undoubtedly a must for any serious risk management team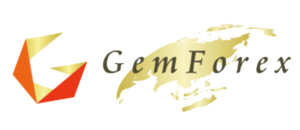 Probably the most comprehensive risk management monitoring tool currently in the market. Reports that can be totally tailored to your needs, a Monitoring GUI that is both flexible and portable so that you are always connected, a notification system that allows you to build custom alerts whether it may be related to your feed or clients. All bundled together with a great support team and a strong technology foundation.

We have been using Dealio for the last 6 months. We are very pleased with the support of the Dealio team as well as the customized reports generated by the platform. Now each department could access its own LIVE reports which saves us a lot of time and resources.

Following our integration with Dealio, manual reports for M4Markets have become obsolete! We now have tailored reports at our fingertips with no manual labour and we can see everything that is happening across the board within seconds. The platform is extremely user-friendly and everyone in the team who uses Dealio swears by its advanced features and reliability.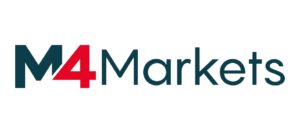 Dealio analytics is a dynamic platform providing accurate analysis and useful information for better risk management. The support team updates the platform regularly and creates customized reports offering high quality services timely.
As a Director, I need to be able to monitor and be aware of any changes happening regarding my company's risk exposure. To do this I need to have multiple screens in front of me to monitor all the clients and all the platforms that we offer to our clients. This is where Dealio is a god-send. It allows me, through my phone to monitor all this and be aware of any changes happening related to the risk exposure or the PnL instantly, without the need of me being 24/7 in front of the screens. The Dealio user interface is clean, clear, and very user-friendly, which is how it should be. Dealio allows me and my team to be on the same page regarding the current risk of our company so we can have a clear vision on how to identify and diversify it.